The Nexus 3N features our new ER Spine Technology and is designed for the skilled player. Coming in at 435 grams, it's the lightest stick at this price point. The high level of tech put into a stick at this price gives it a truly unmatched combination of performance and value.
More highlights:
An HP MOLD creates a true 1-piece feel, which improves overall playability.
It has an easy load and fast release.
MaxBalance reduces blade weight while maintaining durability, helping improve overall balance.
KEY TECHNOLOGIES
EASIER FLEX & FASTER RELEASE
Revolutionary shape removesexcess carbon fiber layers in the key loading zone making it easier to flex for a faster, more controlled release.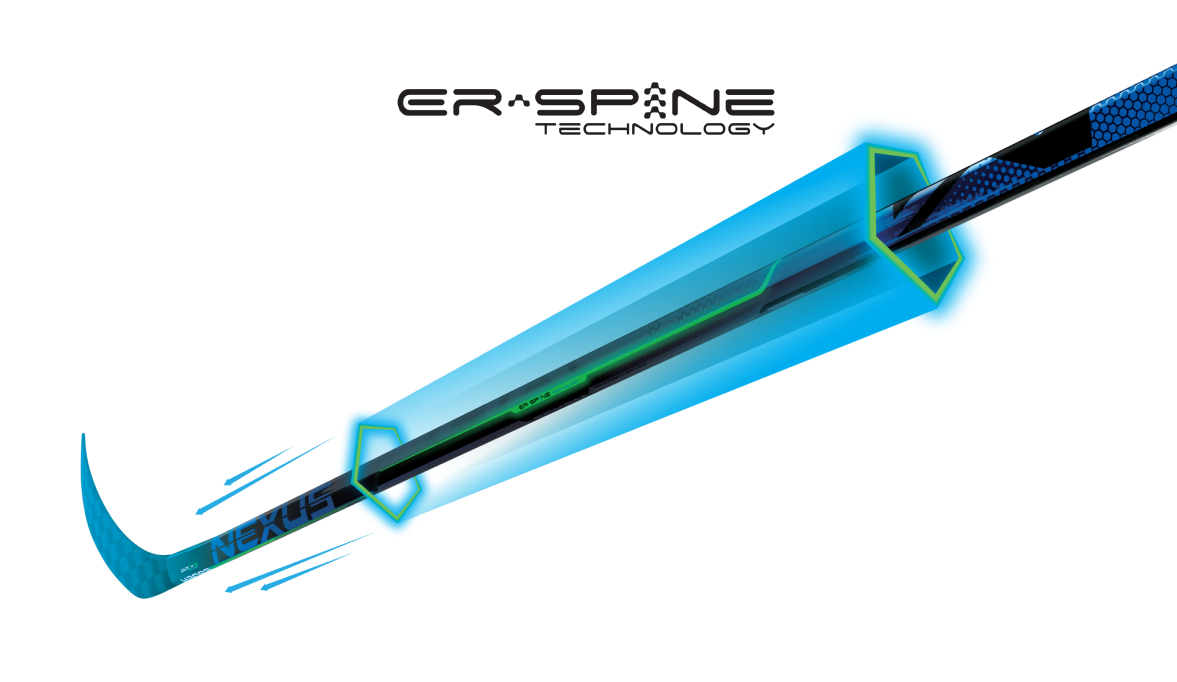 FAST ENERGY FLOW
Elite level technology that gives a consistent flow of energy from handle to blade.
TOUGH ON IMPACTS
Carbon fiber weave gives added strength to the blade on impacts where it matters most.