The Nexus 3N Pro features our new ER Spine Technology, and is designed for the skilled player. It comes in at the same weight as the 3S Pro and the 3X Pro while being at a lower price point. It offers the same proven performance as the 2N Pro but with even more durability.
More highlights:
An HP MOLD creates a true 1-piece feel, which improves overall playability.
MaxBalance reduces blade weight while maintaining durability, helping improve overall balance.
A TeXtreme construction provides strength and industry leading carbon fiber to make it lightweight and durable.
It weighs 420 grams at the 60 inch height.
KEY TECHNOLOGIES
EASIER FLEX & FASTER RELEASE
Revolutionary shape removesexcess carbon fiber layers in the key loading zone making it easier to flex for a faster, more controlled release.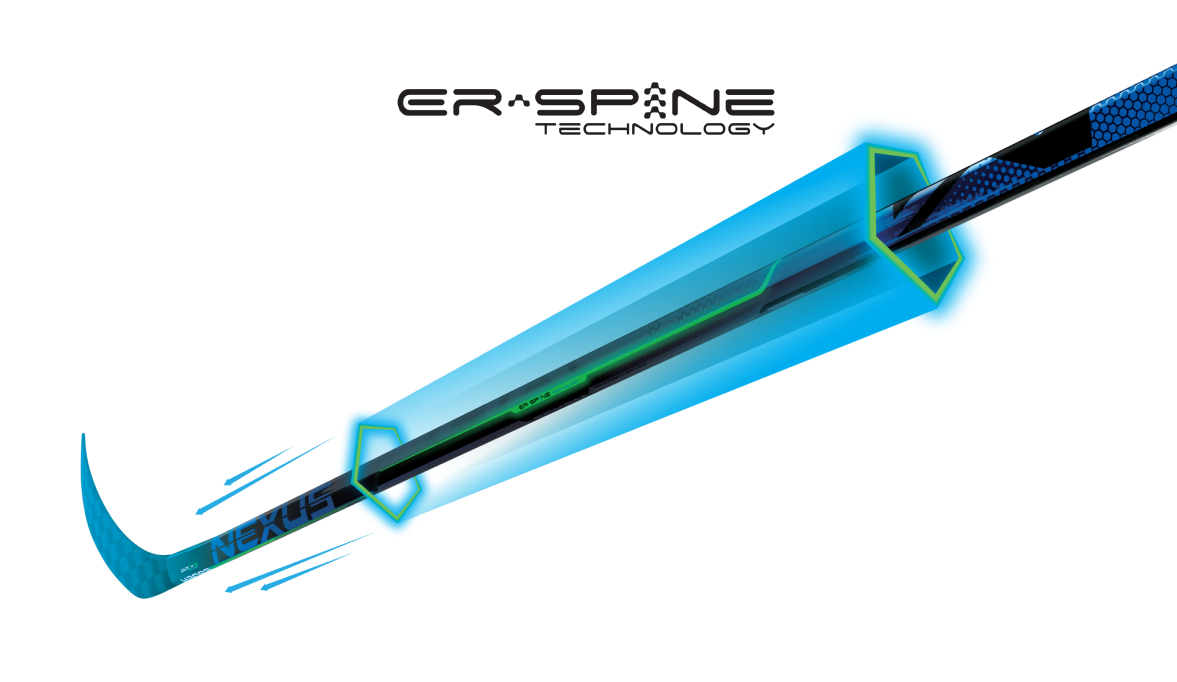 IMPROVED ACCURACY
Carbon bridges are fused into the blade core to add stability when taking shots for better accuracy
LIGHTWEIGHT & DURABLE
Best in class carbon fiber reduces weight and combines added strength to help make the stick last longer.