The Nexus Geo is taking Nexus performance to the next level. Coming in at 390 grams, the Geo matches the weight of the Vapor FlyLite. This stick gives the player ultimate versatility and the ability to do anything from anywhere on the ice. The highlight feature is ER SPINETECH, a 5-sided shaft geometry that let us remove excess carbon fiber layers in the key loading area of the stick while maintaining a standard Nexus mid-kick point.
The benefits are immense:
• The ER Spine is designed to make shooting effortless.
• It has an optimized flex profile to allow you to lean a lot easier into your shots.
• It creates a faster transfer of energy to the blade.
• The 5-sided shape provides a unique feel which contours to the player's hands to maximize feel and control.
• A full Advanced Carbon Layering construction reduces weight to 390 grams.
• Asymmetrical TeXtreme maximizes energy flow with every play.
• Duraflex resin adds durability.
• Monocomp Technology improves balance and puck control.
• New OmniCore blade technology adds stability to reduce blade fatigue and create a faster release.
KEY TECHNOLOGIES
EASIER FLEX & FASTER RELEASE
Revolutionary shape removesexcess carbon fiber layers in the key loading zone making it easier to flex for a faster, more controlled release.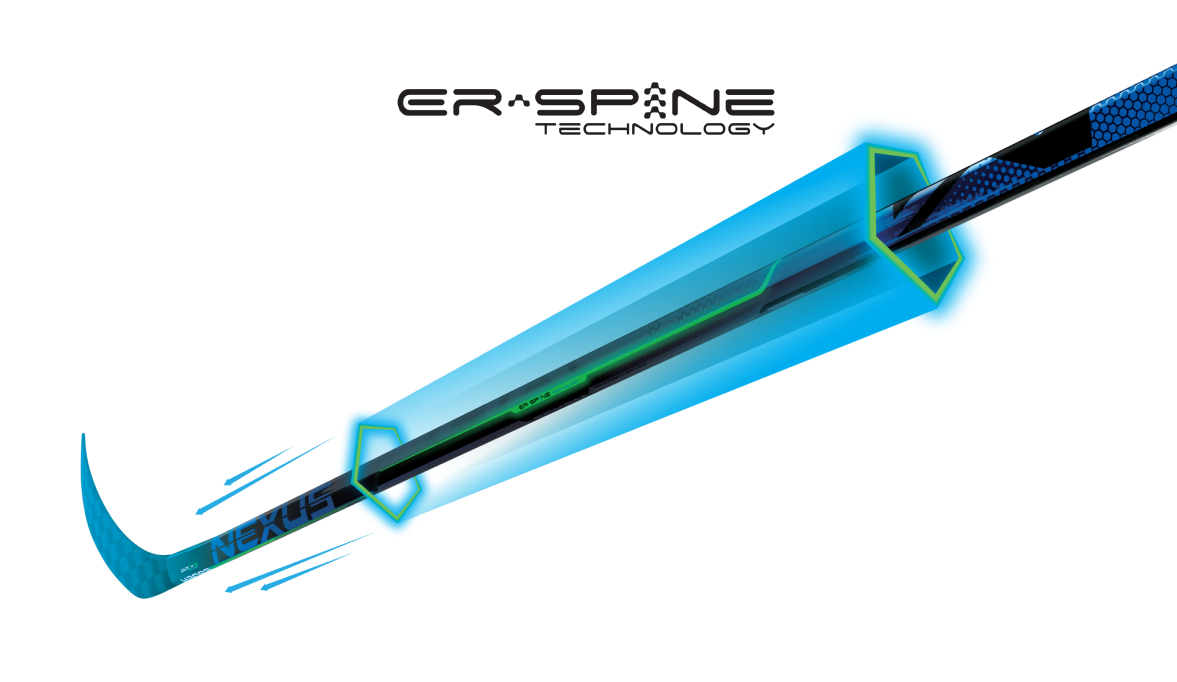 BETTER FEEL & CONTROL
Carbon bridge, lightweight foam and response layer combine to make it easier to feel the puck for added control in all situations.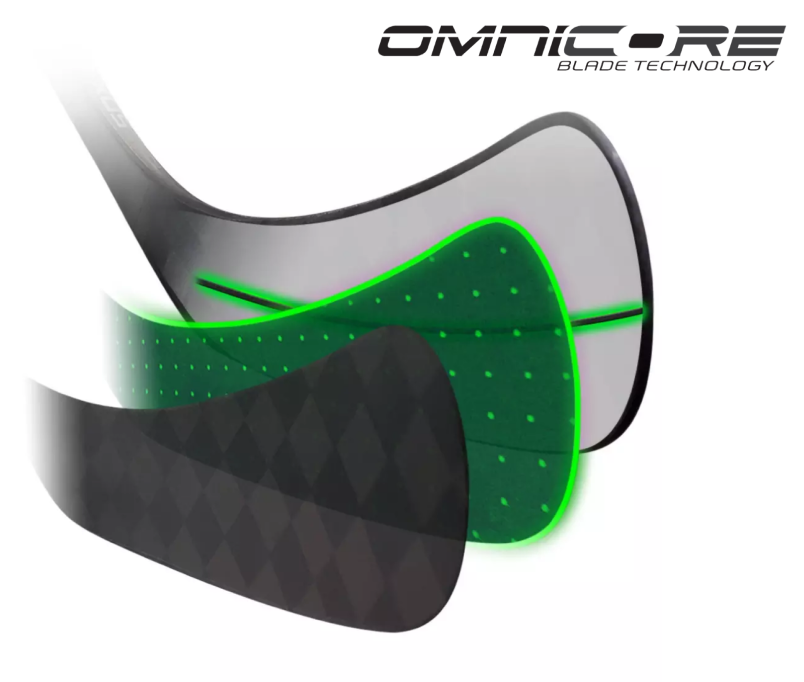 LIGHTWEIGHT PERFORMANCE
Ultra Lightweight carbon fiber is strategically layered to reduce weight with increased strength.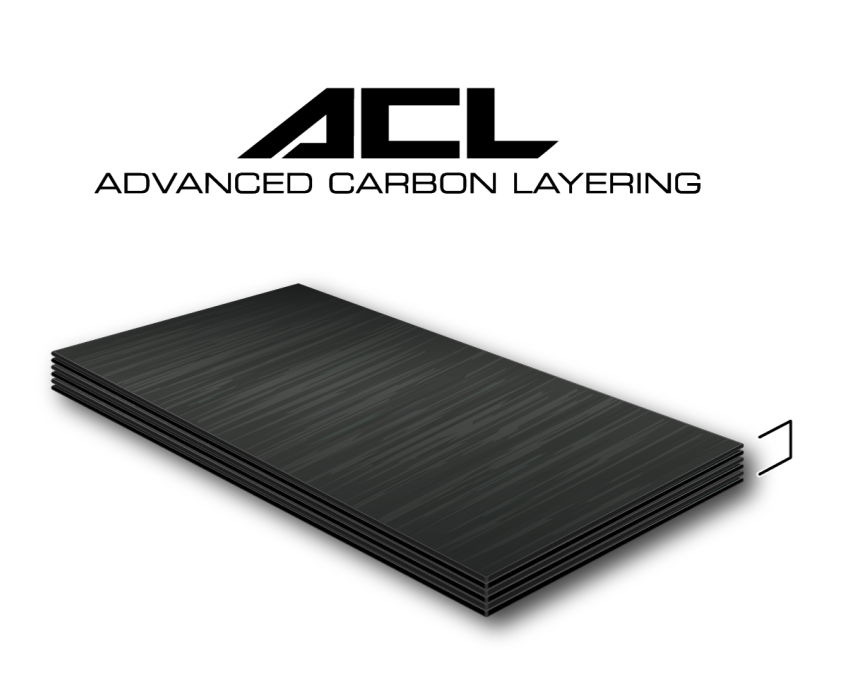 CONSISTENT ENERGY FLOW
Built as a true 1-piece construction from handle to blade for better energy flow in every stick.